Bolivia is the country with the highest average elevations in the world.High altitude mean rich sunlight resources.Bolivia is famous for many tourist attractions in the world. Because many people travel to Bolivia. Many tourist attractions are located in remote places and electricity is inconvenient. Therefore, hotel owners in these areas installed 5kw whole house solar system kit for their hotels to power the hotels. Cesar is one of the hotel owners. He installed one set whole house solar system kit for his hotel. In fact, there are not many appliances in his hotel, only some basic appliances such as lights, refrigerators, televisions, etc., with rated power of up to 2KW. Why do you need such a large whole house solar system kit?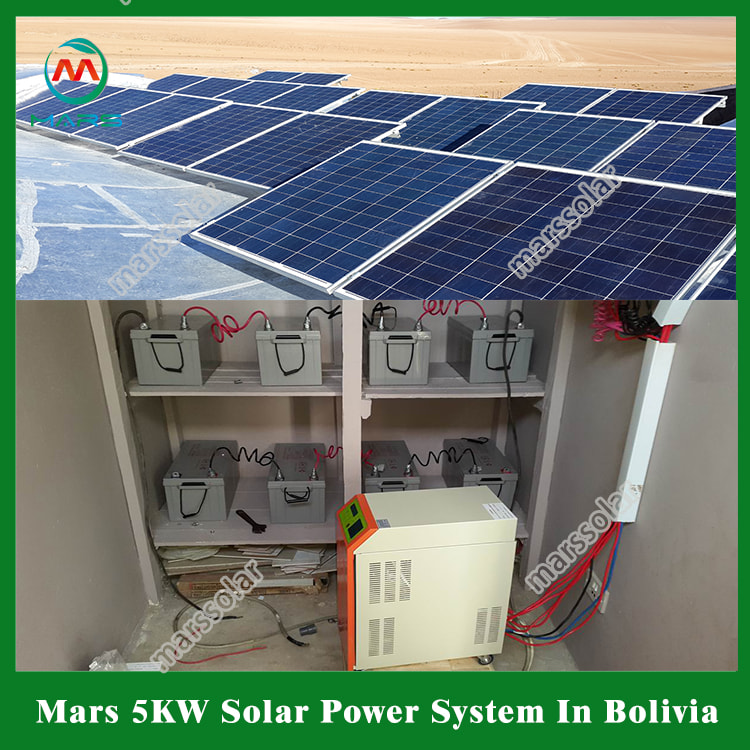 As a professional solar system manufacturer, we know that most electrical appliances and generators can be used without problems below 2000 meters above sea level. Once the altitude of the place of use is increased to 5000 meters, the performance and stability of electronic components will be reduced by more than 20%, and the capacity with load will be reduced by more than 20%. Our inverters and controllers use Japan's Fuji or Mitsubishi IGBT modules, which can maintain stable load capacity even in high altitude areas. If relatively cheap MOS tube-type inverters and controllers are used, then in a short period of time, the phenomenon of tube explosion or even fire will occur. Therefore, in order for whole house active solar kit to run stably for a long time, we recommend Cesar to purchase a 5KW whole house active solar kit.So far, Cesar's whole house active solar kit has been running smoothly for more than 10,000hrs.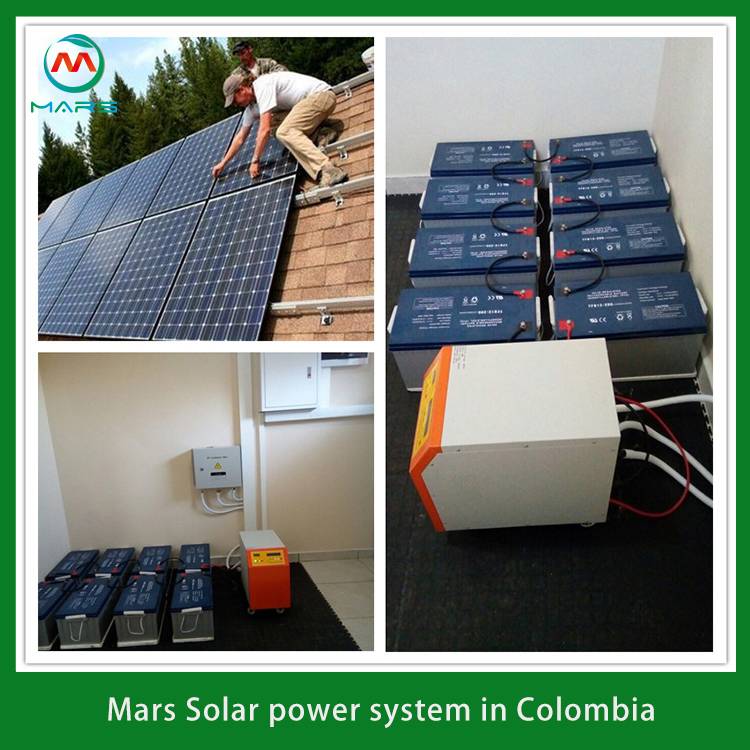 Countries and regions such as Mexico City, Bogota, the mountains of Colombia, the mountains of Venezuela, and the mountains of Peru are located in areas with an average altitude of more than 2000 meters. When using whole house solar system kits, more scientific design of the system is needed . For more information, please contact Mas Solar.