More and more people want to do solar panel business.But they don't have enough knowledge for solar panel business.Mars provide free solar training service to customer.So how can i get solar training from Mars?Let us tell you a stroy.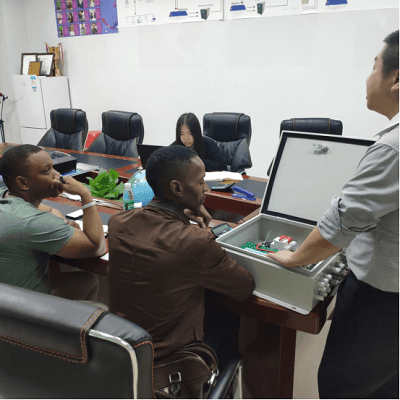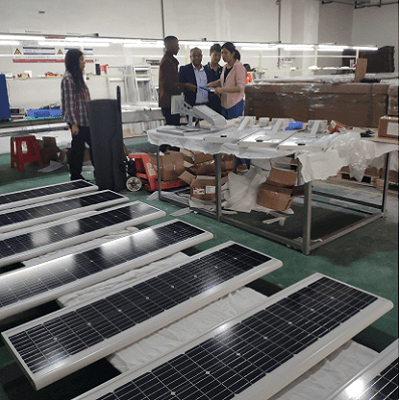 John is from South Africa.He contacted us on the website and we talk in WhatsApp. He wants to begin solar panel business,and install a small solar system for a villa complex. This solar energy panels system is powering 5 lighting rooms, 1fridge, 1Tv, gadgets and computer. So he want to get more knowledge for solar panel business and solar training from us. After our online discussion, he decided to buy a 1kw solar energy panels, starting with 10-20 sets. Before the order, their company will send him to visit our factory, know more about our solar energy panels products and get solar training. We provided an invitation letter to him. Soon he came to our factory with his friend Lesego. He introduced that Lesego is the son of the governor and came to our company for inspection. The local government is preparing to install solar street lights in schools, hospitals and tourist attractions. Our engineers provide solar training to them in solar system and solar streetlight configuration, installation and maintenance in 3 days.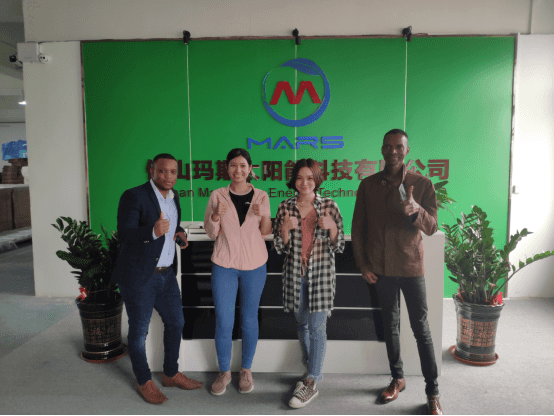 The first day is about solar energy panels system. What is solar energy panels system? In solar energy for home,which device included .The second day is How to install solar energy for home? How to mainentance solar energy for home? etc. The third day is about solar powered outdoor lights installation,operation and mainetance.
They studied very seriously and begin to have ability to sell and install solar energy for home system and solar powered outdoor lights. After the training, we confirmed the final order, and John purchased 10 sets of 5KW solar energy solutions and 5 sets of UPS systems. Lesego purchased 10 samples of 15W 20W 40W solar powered outdoor lights, and he will bring it back to the government for testing.
Welcome to contact Mars and get the free solar training!