With the increase in electricity prices in the Philippines, more and more people are installing cheap solar kits. The types of cheap solar kits that mars solar sells best in the Philippines include:
1) on grid cheap solar kits,optional to selling electricity or not selling electricity;
2) off grid cheap solar kits with batteries;
3) hybrid cheap solar kits that can sell electricity and connect to batteries.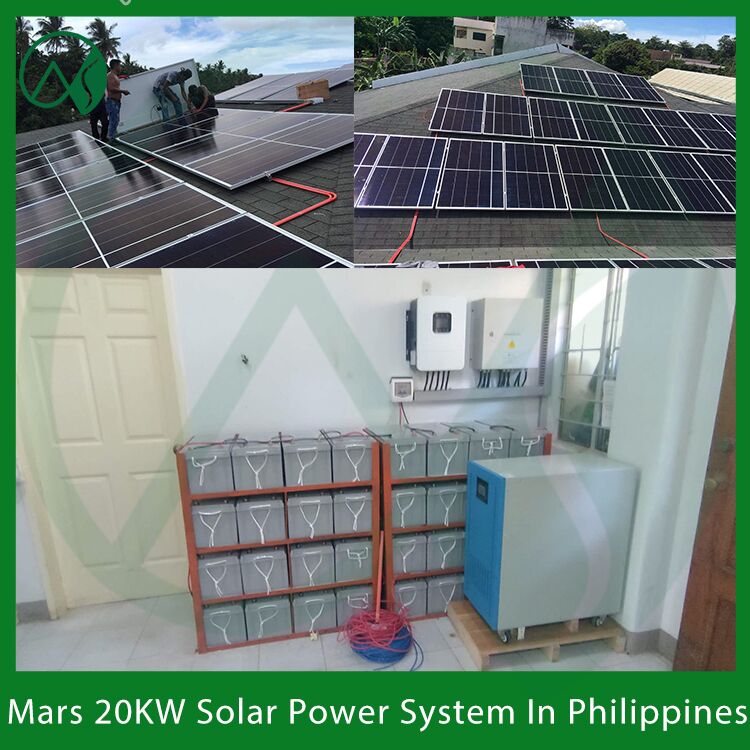 According to the feedback from a Philippines customer Michael, he lives in a large house with 8 rooms and needs to pay about 1,500 US dollars in electricity bills every month. He wants to install an off-grid cheap solar kits for the purpose of free electricity and no need to sell electricity.Maggie, a professional salesperson of Mars, recommended a solar electricity system to Michael. After one year of installing the solar electricity system, he will start to use electricity for free. Michael was very satisfied with the solar electricity solution recommended by Maggie, so he bought this 20kw solar power kit.
Now, this 20KW solar power kit has been running for 3 months, and Michael does not need to pay the electricity bill every month.