In Philippines,have good sunshine,the environment temperture also high,so need to use long time air conditioner.Use Photovoltaic kit is a best way to reduce the electricity bill.For photovoltaic kit,it have off grid solar system and on grid solar system for optional.If in your area,it don't have stable city power,then off grid photovoltaic kit is best.If in your area,it have stable city power,then on grid solar system is the best.
Mr.Jose is from Davo city,Philippines.He want to installed on grid solar system in his clinic.The photovoltaic kit supply power to his air conditioner,but he don't want to sell these solar electricity because the government procedures are troublesome.As professional solar system manufacturer,Mars solar provide a 3kw on grid solar system have the zero export power to grid function to slove this problem.We ask the shipping company send this 3kw on grid solar system to his Davo address,helped Jose, who was not familiar with import procedures, solved the problems of transportation and import procedures.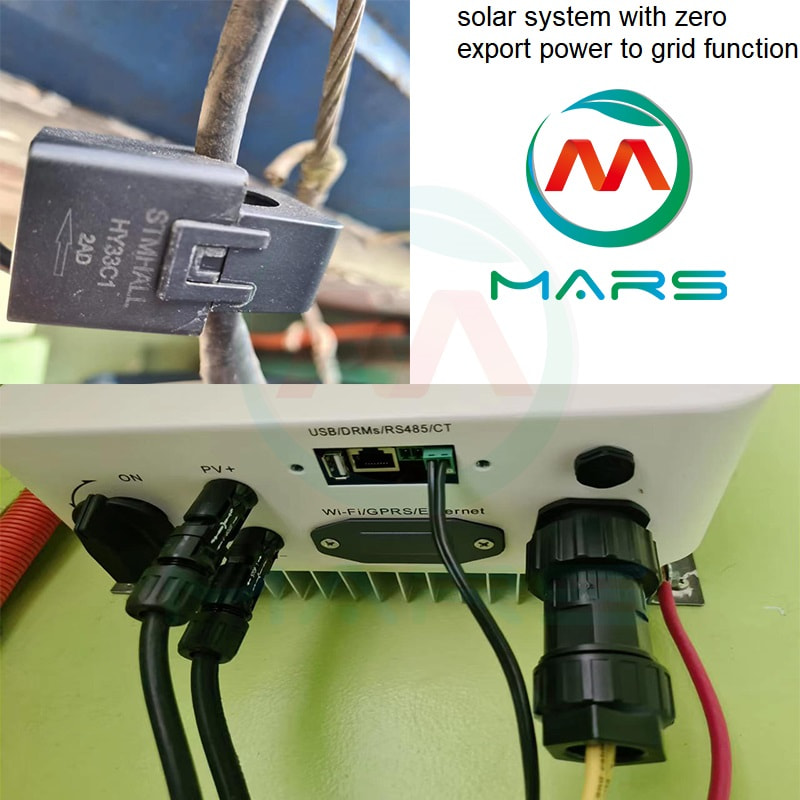 With the guide of Mars engineer,Mr.Jose have finished the 3kw on grid solar system installation easy.Then he do the test and tell us that:

It mean that Mars photovoltaic kit have helped him save most of the electricity bill.Do you want to use such a photovoltaic kit,pls contact us for more details.