Carlos is an engineering contractor of Peru, this time he is going to purchase a small home solar kit for a school.
The requirement of this project is a 12kw small home solar kit. After Carlos communicated with us the details, he found that the potential of small home solar kit products in this industry is huge. After review by his company's team, he purchased a 12kw small home solar kit for school installation, a 5kw hybrid solar roof mount kit, 6sets 2kw off grid solar roof mount kit systems, and some solar led street lights for resale. Currently, we are preparing to sign an agency agreement, Carlos may become our company's solar roof mount kit agent in Peru.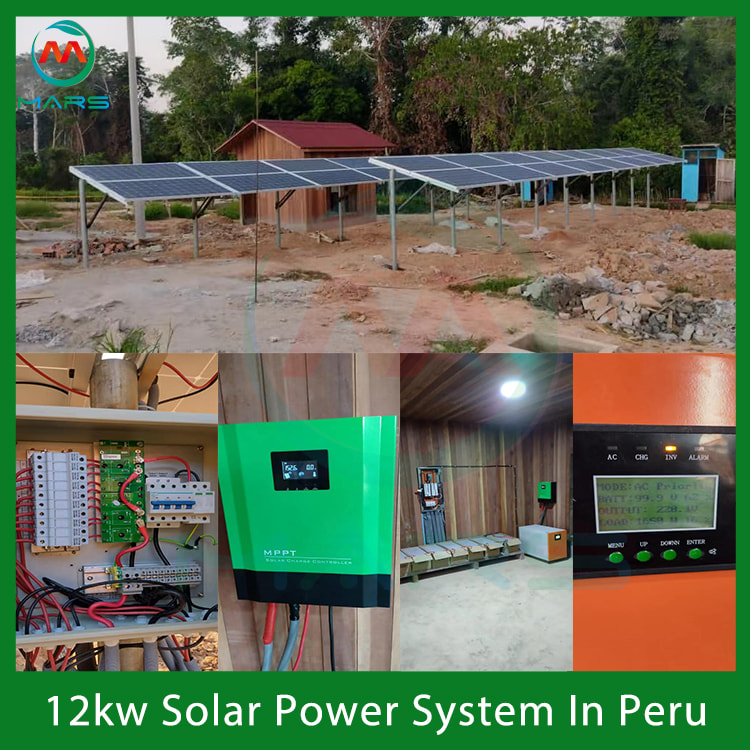 The prospect of the solar energy industry is huge, if you are interested in making money, you can contact our sales business. Mars Solar has been in the solar energy industry for 13 years, and more than 80% sale engineers have more than 5 years of experience. I believe it will give you a good shopping experience.