Foshan MARS Solar House Kit Products: Officially Certified Good Quality
If you doubt the statement on the Internet, you will believe the statement of the media or the official report? More than 83% choose the latter - believe the official report.This is why we need some third-party institutions to test solar house kit products, and those that meet national standards can be circulated to the market.
As a participant in international trade, we are well aware of the pain that poor solar house kit products bring to users. People often have to spend twice as much money and have more time because of the inferior solar house kit products they bought. They confided to us and bought high-quality solar house kit products from us.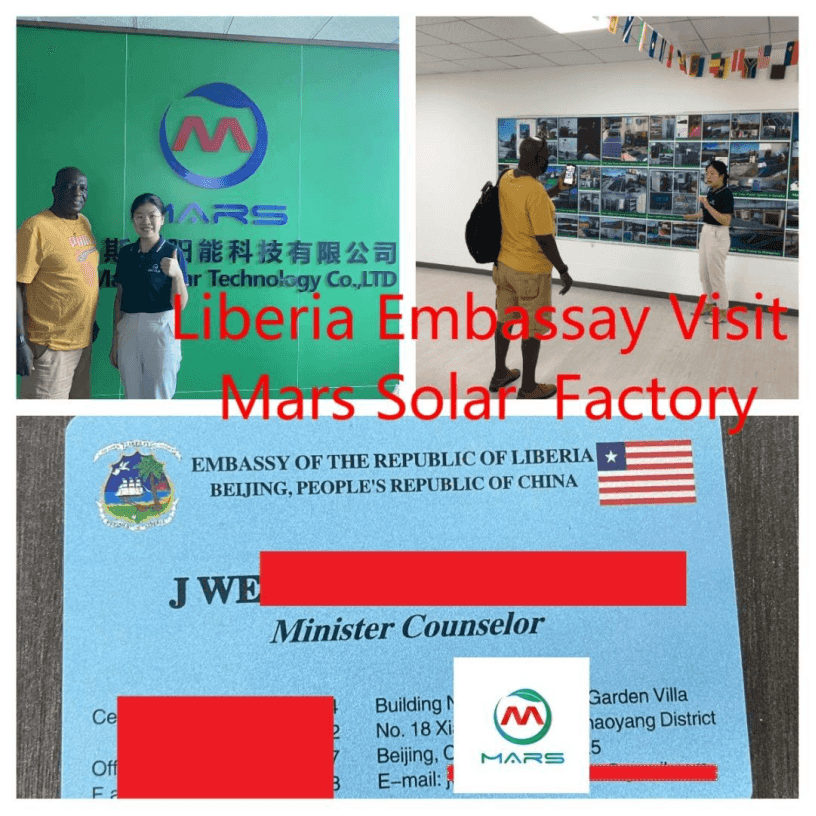 As the ambassador of the Liberian Embassy in China, Mr. W also often receives complaints from the Liberian people. People say that they have to buy solar house kit products from China for the sake of living and production needs, but they are afraid to be cheated and buy solar house kit products of poor quality.
The embassy represents the interests of the country and the people. Their work is to promote the healthy development of economic, educational, cultural and other relations between the two countries. Therefore, Mr. W is very concerned about the demands of the Liberian people.
An accidental opportunity, Mr. W was entrusted by Ron, a Liberian, to help him check whether Foshan Mars Solar Technology Co., Ltd. is a real company, how the company's domestic comments and quality are, because he intended to buy solar energy system.
Therefore, our sales get contact with Mr.W . Mr. W came to our company and carefully checked our company qualification, solar energy system product certification, solar energy system product raw materials, production workshop, etc. After confirming that we are a good company, Ron was relieved to place the order.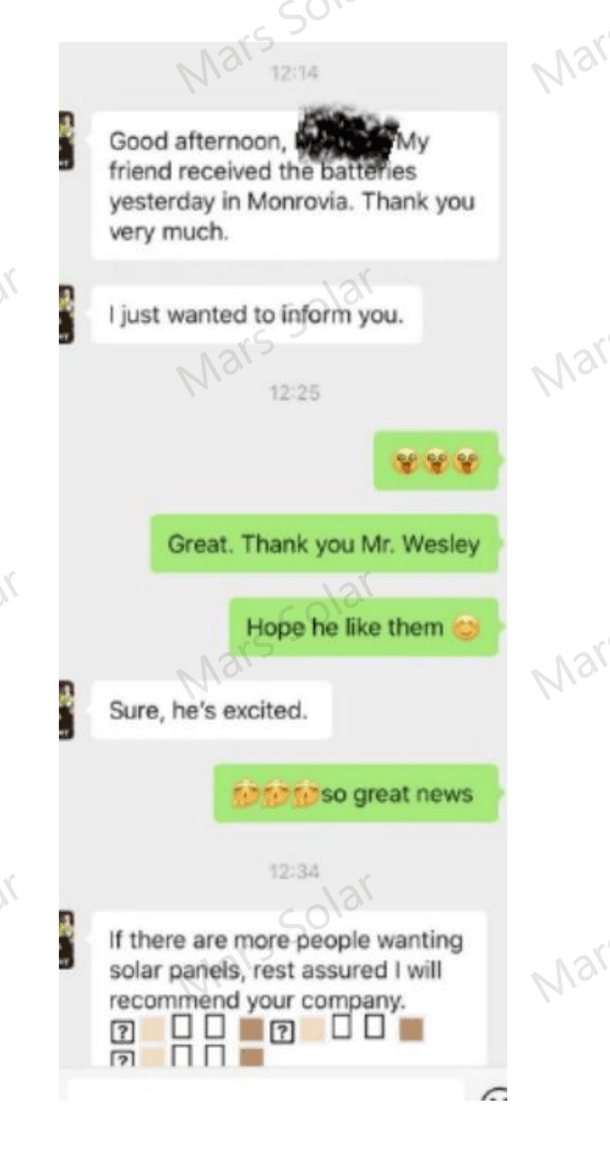 After receiving the gel battery for solar, Ron was very happy because these gel battery for solar replaced his poor quality batteries. Now he has stable power.Mars gel battery for solar use Germany technology and materials,the engineer from Germany Sonnenschein will come to our battery factory and make sure the battery technology,materials and product standard is the same as the Germany factory.This page show you what are differences between us and other suppliers:
https://www.solarpowermanufacturer.com/FAQ/solar-battery/
It have some customers send feedback to us after use Mars gel battery for solar.some of them use Mars gel battery for solar 6years,even use 10years.