Mr. Philip is a Filipino. He runs a construction company in Papua New Guinea. They have a hotel under construction, and his client expects that after the hotel is built, a commercial solar systems will be installed for 14 air conditioners and 2 motors. This is a long-term investment for hotels with huge power consumption. After installing the commercial solar systems, the hotel no longer needs to pay extra electricity bills.Obviously, the hotel owner has a good vision.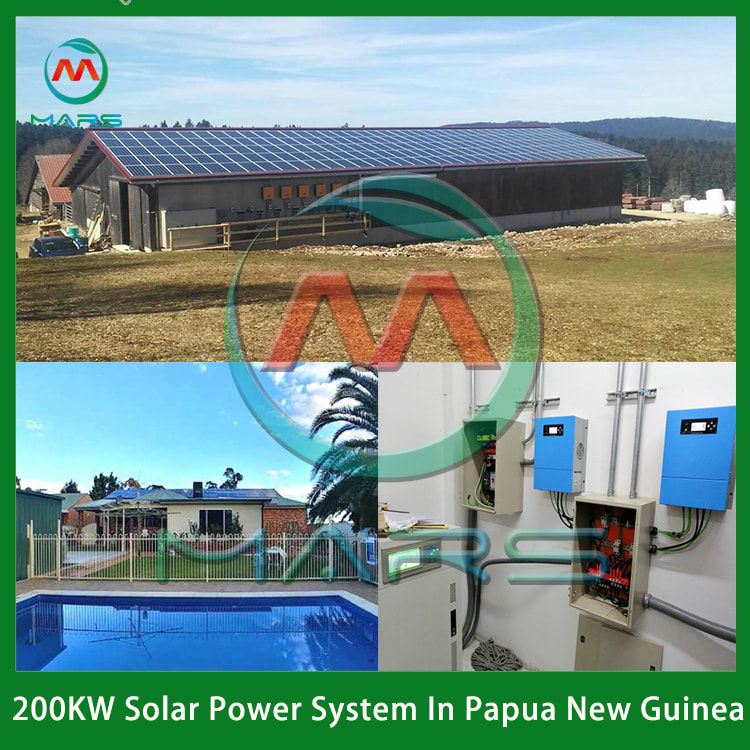 (What Mars Can Do For You?https://www.solarpowermanufacturer.com/FAQ/solar-power-system-project/)
Philip's engineers told us what they thought. They want to install two commercial solar systems that can be connected together. One commercial solar systems set is used normally, and the other commercial solar systems set is used as a backup power supply. When one set solar ups system fails to work, the other solar ups system set can automatically switch to take over the failed solar ups system. After our engineers learned of their idea, they designed a suitable solar ups system for Philip. This solar ups system contains 2pcs 200kw inverters, 112pcs solar panels, 96pcs 250AH batteries. Philip and his engineers are very satisfied with this configuration.
Now that this solar plant installation project has passed the acceptance, we have also received his feedback on the installation pictures.