According to reports, the Kenyan government will cooperate with the World Bank in the construction of off-grid photovoltage power sysytem. The project will invest 15 billion shillings to improve energy access in 14 counties. This photovoltage power sysytem project is part of the national power strategy formulated by the Kenyan government in 2018. Kenya aims to achieve full coverage of power access by 2030. Therefore, in the next few years, the photovoltage power sysytem market in Kenya will develop more rapidly.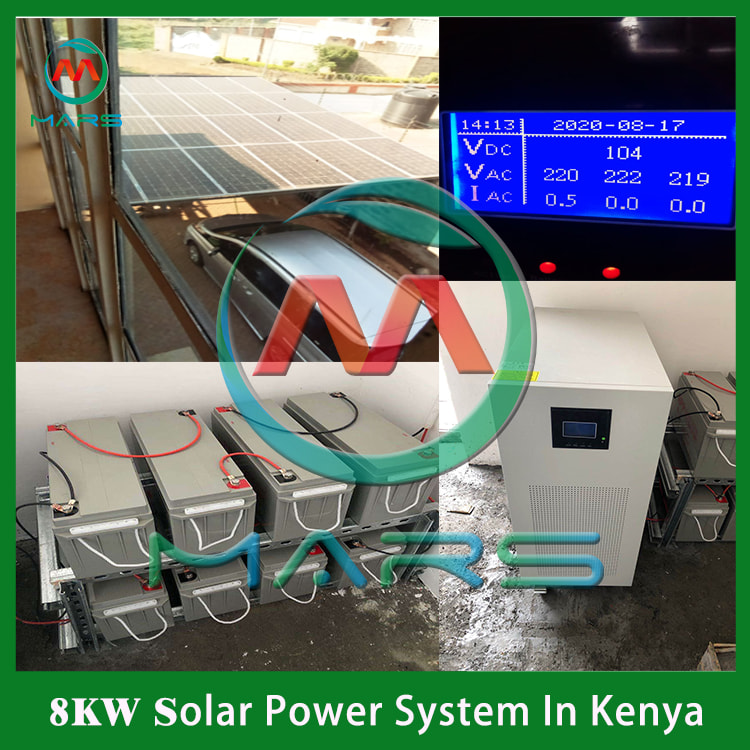 Kimathi is from Kenya,he was looking for 8KW 10KW photovoltage power sysytem,use in his home.Actually,most of the home appliance are single phase appliance,but in the future,he plan to use three phase appliance,so now he want to install three phase solar panel system kit for home .The three phase solar panel system kit for home can supply power to single phase appliance,but need to make some technical connections.In three phase connection,have R/S/T/N four terminals need to do the connection.Between R/N is one phase,S/N is the second phase,T/N is the third phase.These three single phases combin and get the three phase electricity.Kimathi have limit budget for the solar panel system kit for home,so we suggest he can use 10KW inverter and controller,8KW solar panel and battery capacity in the begining. In the future,if he have more money,then can add solar panel and battery.
Besides,it need to make PVOC certification for each shipping to Kenya.If one shipping for photovoltaic solar power generation make one time PVOC certification,it will cost a lot.Mars have good connection for this part,so help Kimathi save the cost in PVOC certification.Like what we always say,all photovoltaic solar power generation product design base on customer's request,we not only provide the product to customer,but also provide full service to customer.
Do you want to get the best photovoltaic solar power generation design and service in low cost?Contact Mars right now!