As we all know, solar panel with battery for home can choose two types of batteries according to different application environments: lithium batteries and gel batteries.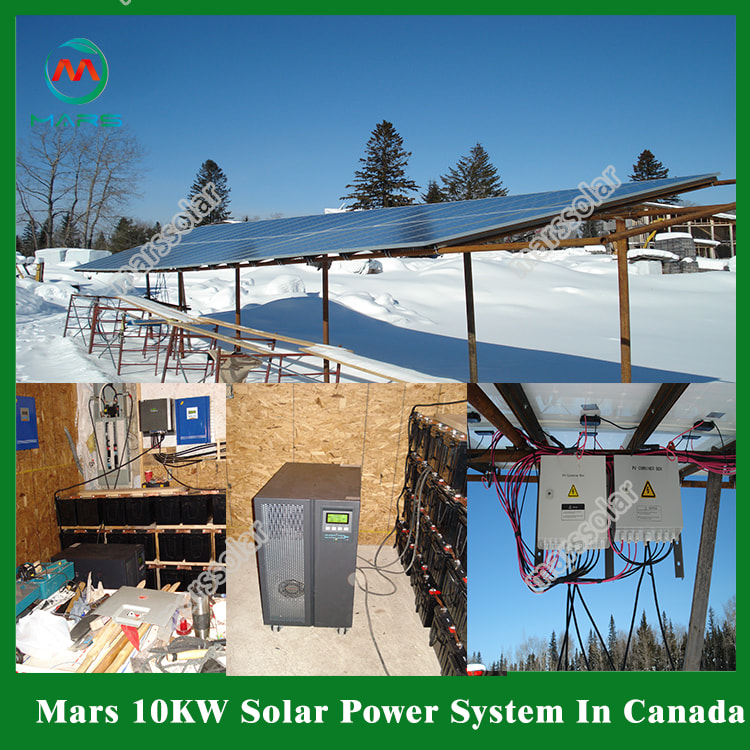 Ken from Canada lives in the cold Arctic Islands. His house needs heating for a long time, which causes him to pay expensive electricity bills every month. He saw on our website that Mars Solar has more than ten years of industry experience and provides solar panel with battery for home solutions to customers in many countries, so he asked us to help him. He heard that the cycle number of lithium batteries is higher than that of gel batteries, so let us make a lithium battery plan for him. But he did not consider that the performance of lithium batteries would be greatly compromised in cold environments. Just like the mobile phones we use, we cannot use mobile phones in extremely cold environments. We recommend that he choose gel batteries, because gel batteries can work normally in cold environments. He followed our professional advice and finally bought a set of 10kw solar panel with gel battery for home.
In fact, 6 years have passed since this order, but his solar panel with battery for home is still working normally.